Frenchman's Creek is a gorgeous bit of Cornwall by Helford. If you walk inland from the creek you should find Kestle Barton. A few years ago this was an extraordinary collection of tumbledown but very picturesque barns which have now been transformed into a fine art gallery and a couple of holiday cottages. The building was done to a very high standard but without losing the 'barniness' of the place.
Fortunately, every good gallery deserves a garden and I was asked to rally round. The result is a series of hedged and lawned areas for displaying sculpture (and general cavorting) joined by wide paths and deep borders designed to look their best during the summer holidays – when they get the majority of their visitors. It is a really simple palette of plants – many if which have been allowed to free range: this means that there are huge swathes of stuff.
It was great fun to do and we try to go back at least once a year for a family holiday. This spring I even managed to catch it in the snow which, as those of you who know Cornwall will appreciate, is not a very common sight.
The garden is open for most of the spring and summer, the exhibitions are always interesting, the holiday cottages comfortable and there is Roskilly's ice cream.
All of these are good reasons for visiting. Their website is here.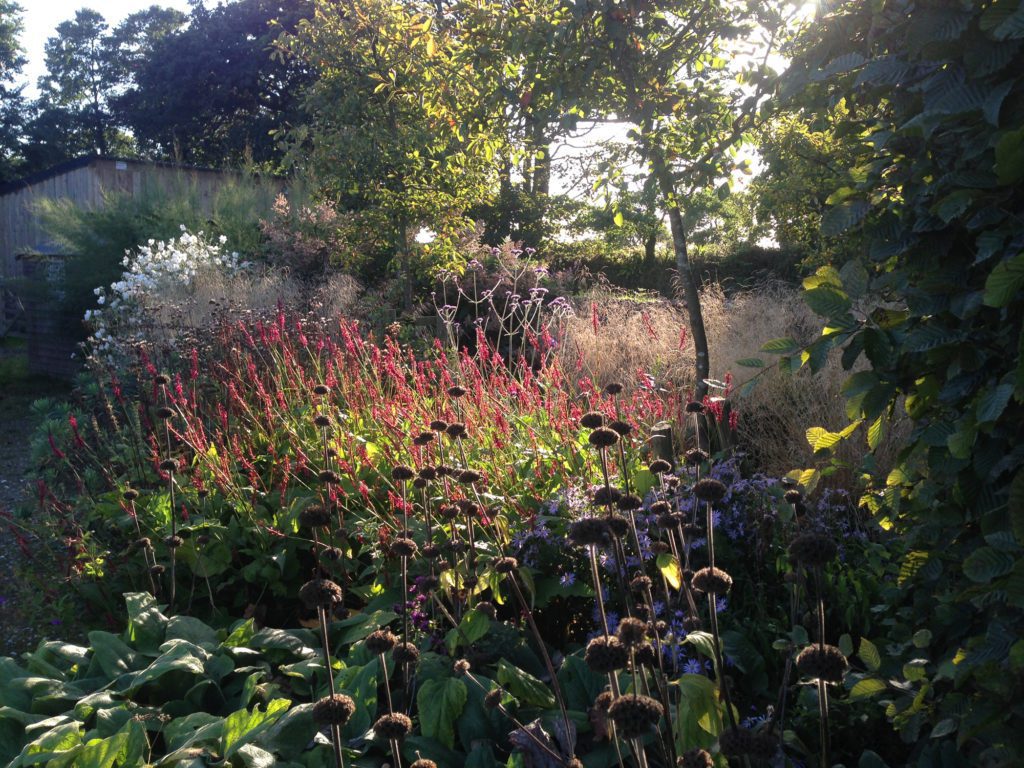 Photographs by Mark Bolton