Is not the most promising start for any garden. Especially when the builders responsible for installing a ground source heat pump had put everything back with the topsoil underneath the subsoil! The good thing is that truly rubbishy soil like that does grow very good wild flowers because the big enemy of wild flowers is fertile soil as then the grass grows too strongly and the poppies, cornflowers and of eye daisies are elbowed out of the picture.
So we grew lots of wildflowers which link very nicely to the rolling pastureland further down the valley. But fortunately we grow other things as well both along the raised stone terrace and lots around the long formal pond. Vegetables around the pretty little Hartley Botanic greenhouse, a whole forest of nuts and fruit, a handsome green wall in a shady corner and a courtyard of Cercis and Cornus.
This garden also boasts two staggeringly lovely trees (for which I can take no credit), a sweet chestnut which is perfect for climbing and a beautiful beech.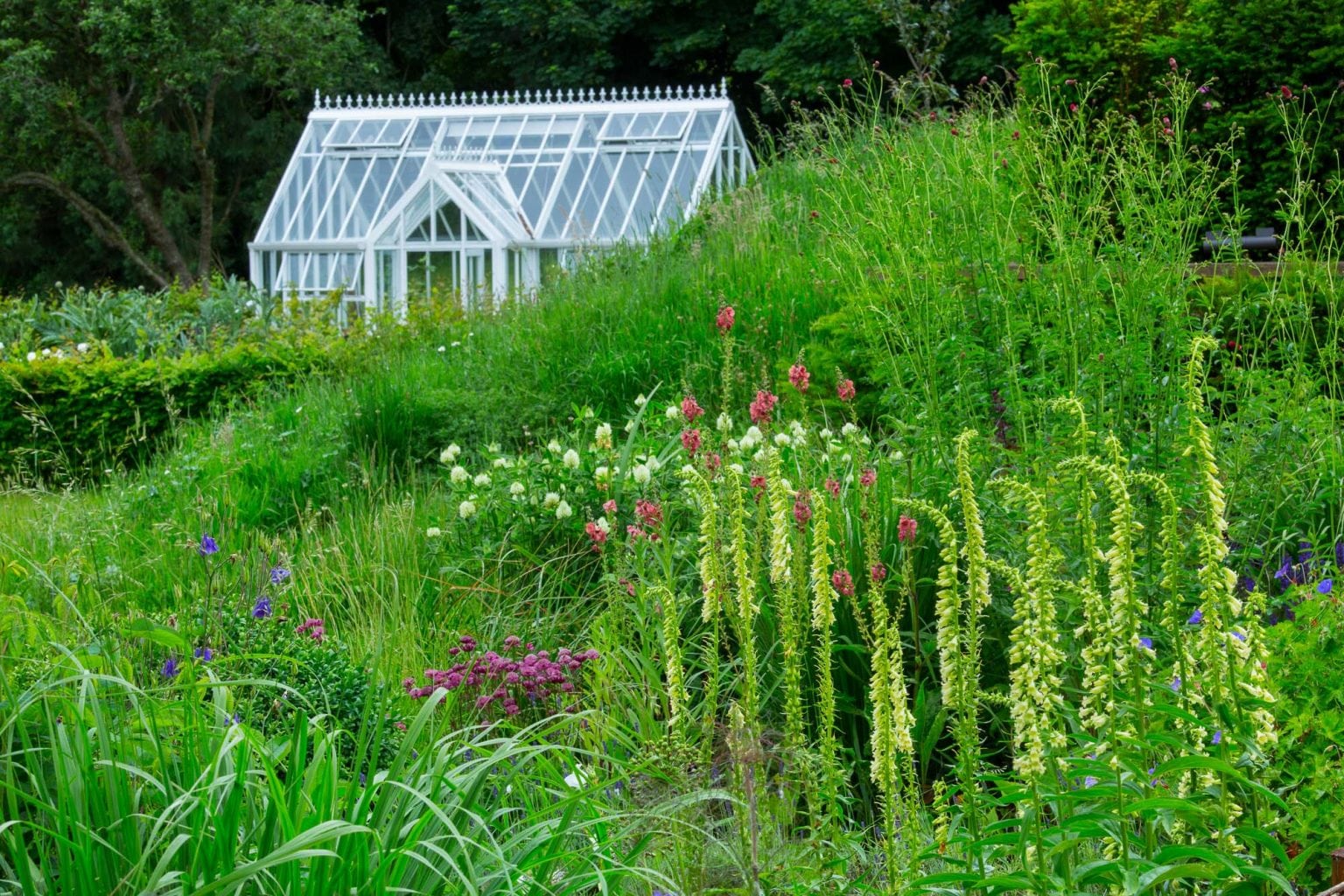 These photographs were taken by the very talented Marianne Majerus.