Oh dear.
Yet again I have neglected this blog. Shabby, shabby,shabby behaviour. In my defence I have changed the way it looks – it needed a bit of a shake up. Slick, eh? I think that the last time we communicated may well have been before Christmas. Belatedly, therefore, may I wish you all a Happy New Year? we did very well on New Years Eve as we watched Blade Runner and were in bed by 10.00 (i)
My attention has been distracted by a number of things: primarily intoGardens whose shiny new winter episode is available for those wise virgins among you who have invested in iPads.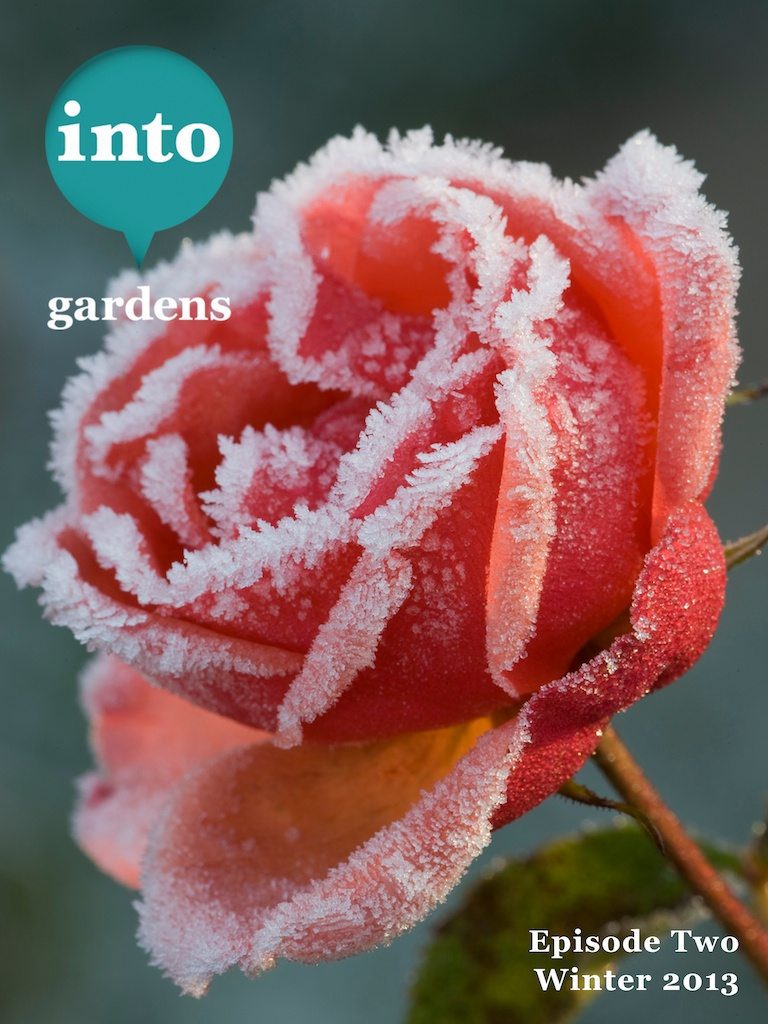 If you pop along to the App Store here you can buy a copy for a mere £2.99. It is full of divine things – for example Cleve West in Iceland, Alys Fowler in New York (and on her allotment doing things with willow), Alan Titchmarsh reading his book to us, the very amusant Christine Bingham writing about Alaska, Jeremy Clarke on growing marijuana, Laetitia Maklouf on borders, hints from Stephanie Donaldson, marble quarries in Carrara, Sheds and Mark Diacono perving over Kale. And more, much more.
If you are iPadless then you can get a bit of the intoGardens tang from our spiffy new website here. It is all terribly marvellous, I promise you.
Other happenings include a much overdue outing by Three Men Went To Mow. We went to the National Trust Winter garden at Anglesey Abbey in the snow. It was cold, beautiful and snowballs were thrown.
[youtube clip_id="nnhKQ0tEe5I"]
And a blissful five days in Morocco about which I will not go on as other people's holiday stories are quite dull. Especially if they have been lying on rooftops in the sunshine while you have languished in the dreary chill of England in January. The most notable thing was that two people tried to sell me hashish. I find it very encouraging that, as I lapse gently into advanced age like an ocean liner gliding down a greased slipway, I am still considered a prospect worth pursuing. It is good not be dismissed as past it by the enterprising dope peddlars of Northern Africa. It quite put a spring in my step: I was not, I hasten to add, foolish enough to actually buy anything.(ii)
There has been a whole load of other stuff but if I mention it all you will only get bored and wander off somewhere in search of dry roasted peanuts or a glass of Dubonnet. There has been gardening but also parties, local radio interviews, lectures, snow, trips to far flung counties and some tennis.
I don't really do Facebook. I have a page there of exceptional dullness but am really only on it in order to lend my support and loving endeavours to intoGardens who have a very lively Facebook page curated by Dawn Isaac. I am not really on Facebook because I really do not need another excuse for procrastination but also because the tone and quality of the sidebar advertisements leave a lot to be desired. I know they are specifically tailored to the individual but they could be just a little more supportive. For example on my page right now is an advertisement telling me that I could lose a stone of belly fat, another for unattached forty-something women, one showing concern for the condition of my joints and finally one offering younger women for the older male. I do not find any of this very flattering.
The picture is of a Witch Hazel. On the subject of winter flowering plants I drove to Devon with nine large Sarcococcas in the back of the car. I had to open the window half way as the scent was almost overpowering. Like inhaling a warmed and voluptuous nomad. Even now, four days later, the upholstery is still infused with peppery sweetness.
I am listening to Bach's Concerto in D. Played by Alison Balsam.
(i) The weather at that time, you will remember, was extremely wet. Appropriate I suppose for Blade Runner. All we needed was Rutger Hauer frolicking around in short shorts and Daryl Hannah's thighs tight around my oesophagus.
(ii) The last time I gave in to such an unsolicited invitation was in a Chinese Restaurant in Lima. It all ended in an undignified scuffle in a dark alleyway.