I promise this blog has nothing to do with the Americas* (or the general election) but is a bit of simple puffery as I am feeling quite chuffed.
A couple of weeks ago I won Journalist of the Year at the Garden Media Guild Awards. It was a tough lineup (Monty Don, Caroline Donald, Alex Mitchell and Jane Perrone) and I didn't think I had a raspberry's chance in a jam factory but, (on the day, Geoff) the fates were on my side.
Which was nice.
I have been going to those awards for a very long time – my first one was with Stephanie Donaldson in about 2002 and I was very nervous. so much so that I missed the beginning because I was hanging around the wrong part of the Savoy. I have been involved in presenting the awards at least six times and have won twice for this blog in the far off days when people read blogs much more assiduously than they do nowadays.
This year I won it for a piece in The Garden (about the world) and a couple of articles in the English Garden (one about Pensthorpe in Norfolk and another about a load of bulbs in Leicestershire) . If you are eager then you will be able to find them amongst the rest of my recent stuff, here. My thanks to Chris Young and Clare Foggett for commissioning me – and to all the other editors out there who allow me to sully their pages on occasion.
A jolly time was had by all and, as is traditional, at about 4:30 various heavy set men started to push us all from the room – presumably so they can rattle out another function and flog more guinea fowl.
The tradition after this beano is then to retire to various pubs and bars around the area. Some (usually the smarter editors and publishers) go to the Savoy Bar where, this year, they found Rod Stewart.
Others (usually the rowdier crowd (and Chris Young, Editor of the Garden, who is very easy to lead astray) end up in a loud and noisy pub called the Coalhole and some go home obediently. For the last couple of years I have gone to the bar at Simpsons which, on the surface is a rather staid and old fashioned joint. There are soft chairs and people who look like retired majors eating salted nuts at corner tables.
This peaceful, almost colonial, scene is interrupted by Ann-Marie Powell who is well known for her lack of volume control and a tendency to expose her underwear (green lacy this year).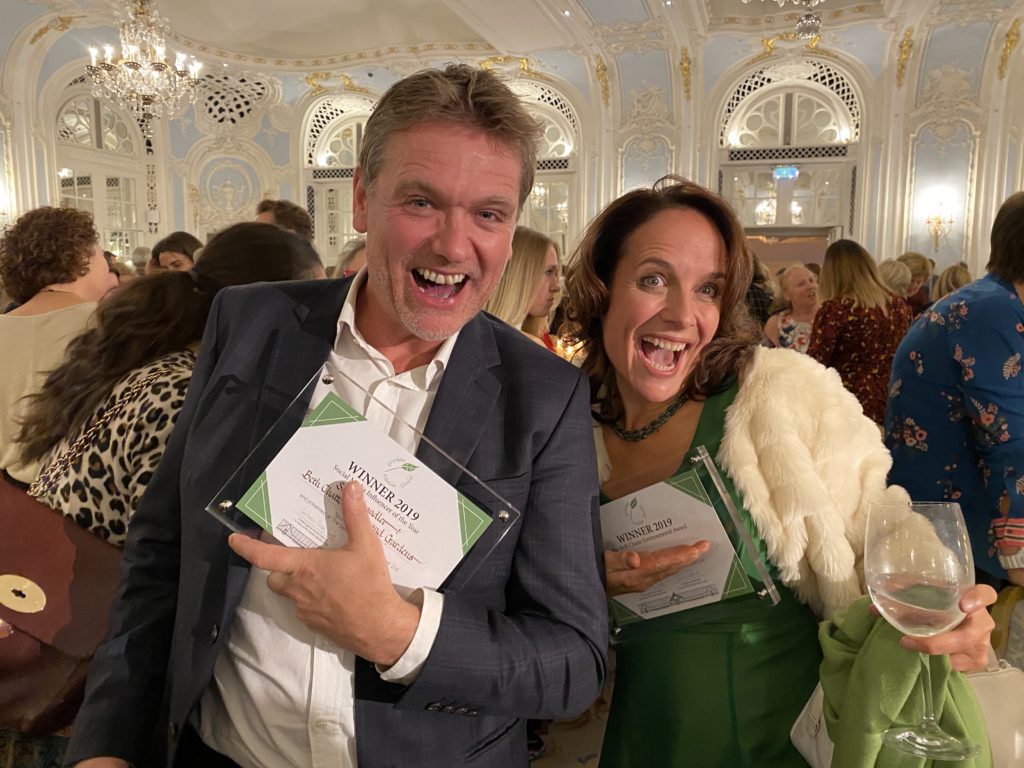 I hung around for a bit – mostly because of the aforementioned AMP and the excellent Dawn Isaac, Laetitia Maklouf, Nina Acton, Rachel Warne, Andy Sturgeon and Kerry Richardson – and then sloped off for a train leaving them to a long night and a bad headache in the morning.
So for the next twelve months I am the Garden Media Guild Journalist of the Year. I doubt I will get a pay rise.
*a reference to the flush of quite dull blogs that I have emitted over the past couple of weeks.