This is worse than I thought: we are into a four parter… in which I see more gardens and walk miles …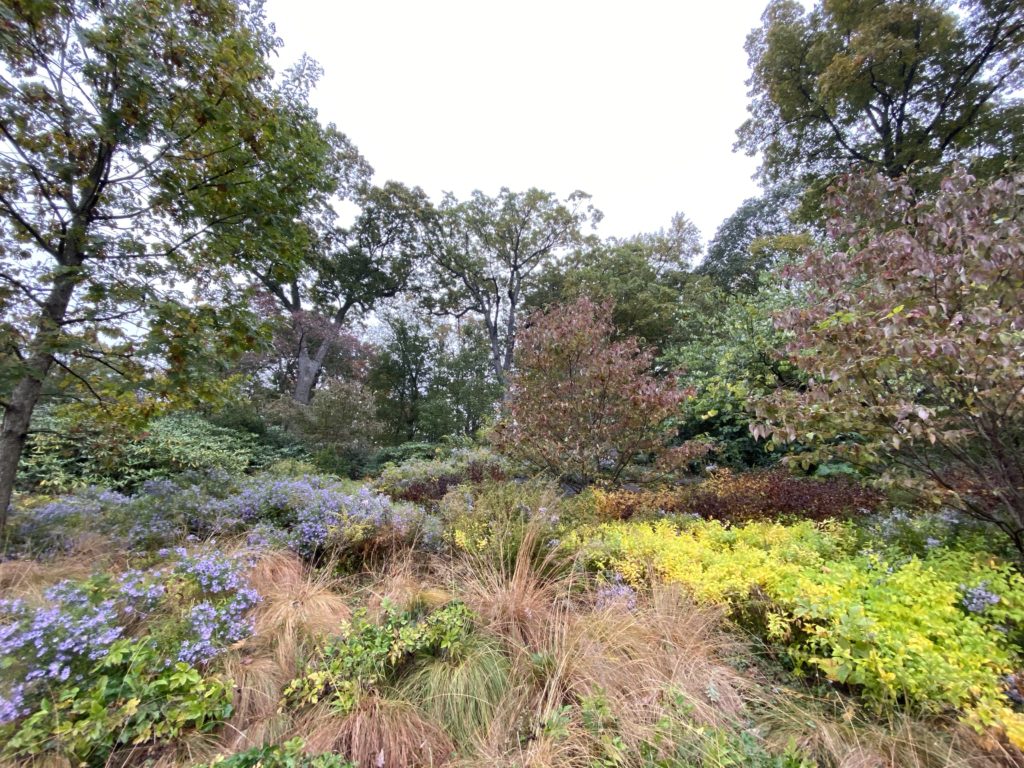 Day 7: It is drizzling and I am off the the Bronx. All I know about the Bronx I learned from a 1980s film called Fort Apache, The Bronx. It starred Paul Newman and Ed Asner manning a police station under siege.
I will always have a soft spot for Ed Asner who you may remember starring in Lou Grant – a television programme about a newspaper. It was one of the few things on television after ten o'clock last night in the days when I used to stay up after ten o'clock at night.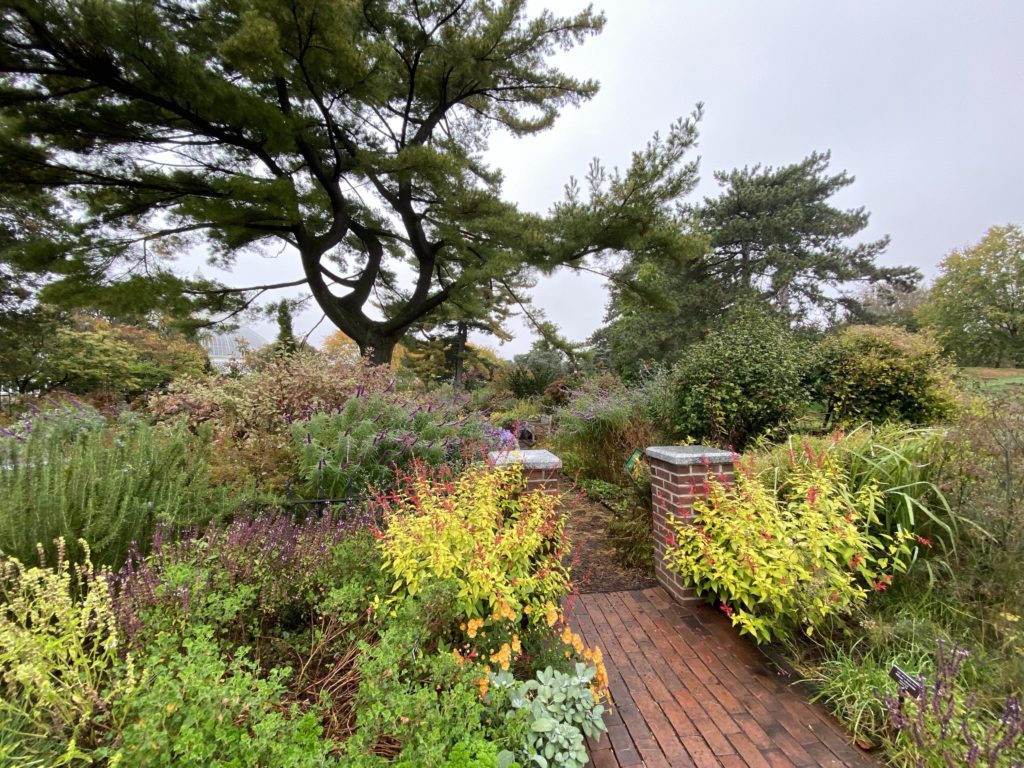 I am going there to give a talk at the New York Botanical Garden (NB the all important -al: not just any old Botanic Garden but a Botanical garden. Like a designer gin) for their Alumni programme – former graduates who gather together every month or so to compare notes and grumble – presumably. At least that is what most garden designers of my acquaintance enjoy when we get together. To moan about things and exude barely suppressed envy at the success of our peers. Perhaps Americans are less gossipy.
They are charming and enthusiastic. Afterwards I am piled into a damp golf cart and given a tour of the gardens. There are beds full of late colour, magnificent trees and the Bronx river rushing through the garden. It is great and my tour guide, Lisa, is divine.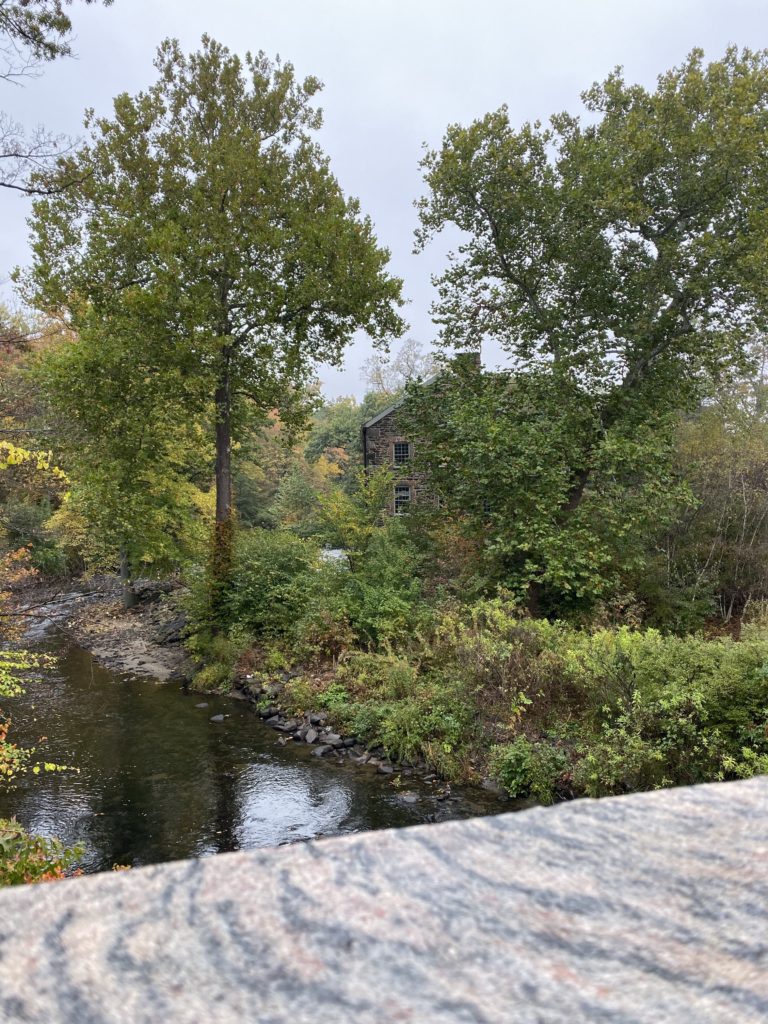 Day 8: Today I am at liberty. I do what everyone should doing this city which is to walk and keep walking until your feet hurt. I am going to the Met -never been before – where I wallow in old art and get overexcited by some armour.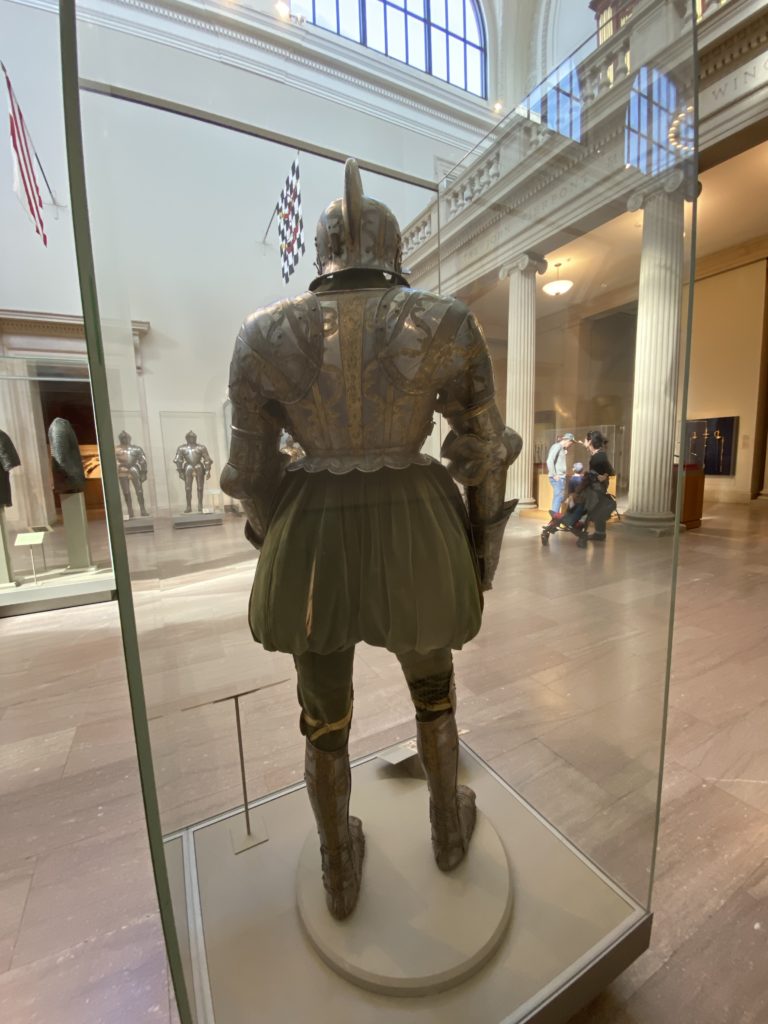 One of the museum guards is quietly singing to himself but, the acoustics of the empty room means that his voice is carried around which is rather charming and atmospheric.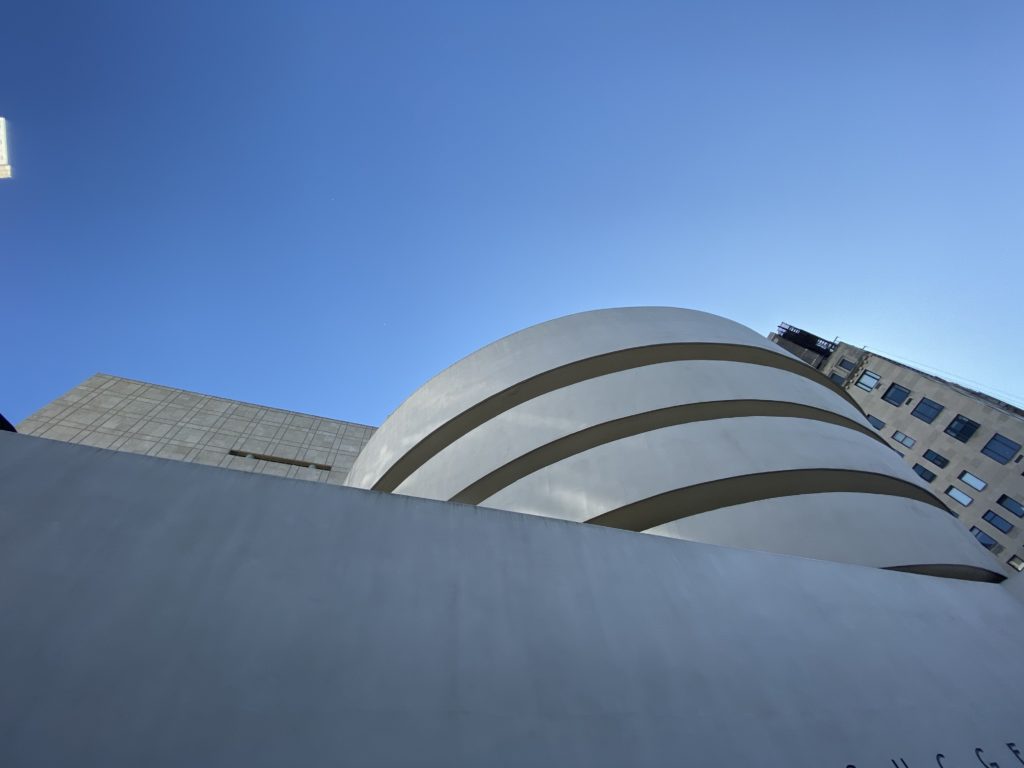 I go to Cooper Hewitt to look at paisley patterns and exciting new fabrics – the museum is the part of the Smithsonian devoted to design.
From there I mooched across Central Park and down the west side to Hudson Yards where they are building a huge number of unnecessarily expensive apartments to give billionaires places to hide their money. The weather is amazing.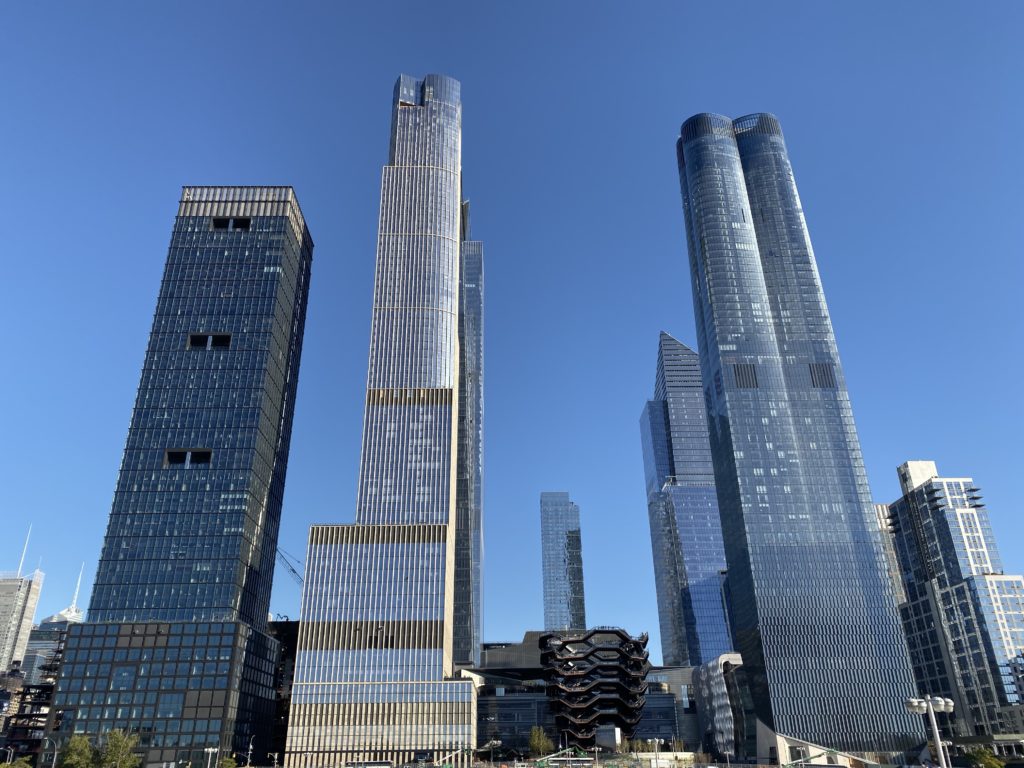 From there to the Highline: I walk it with trepidation as I last came ten years ago,almost to the day,and it was new and empty. The plants were small but the surrounding buildings were still a bit rough and felt battered and worn.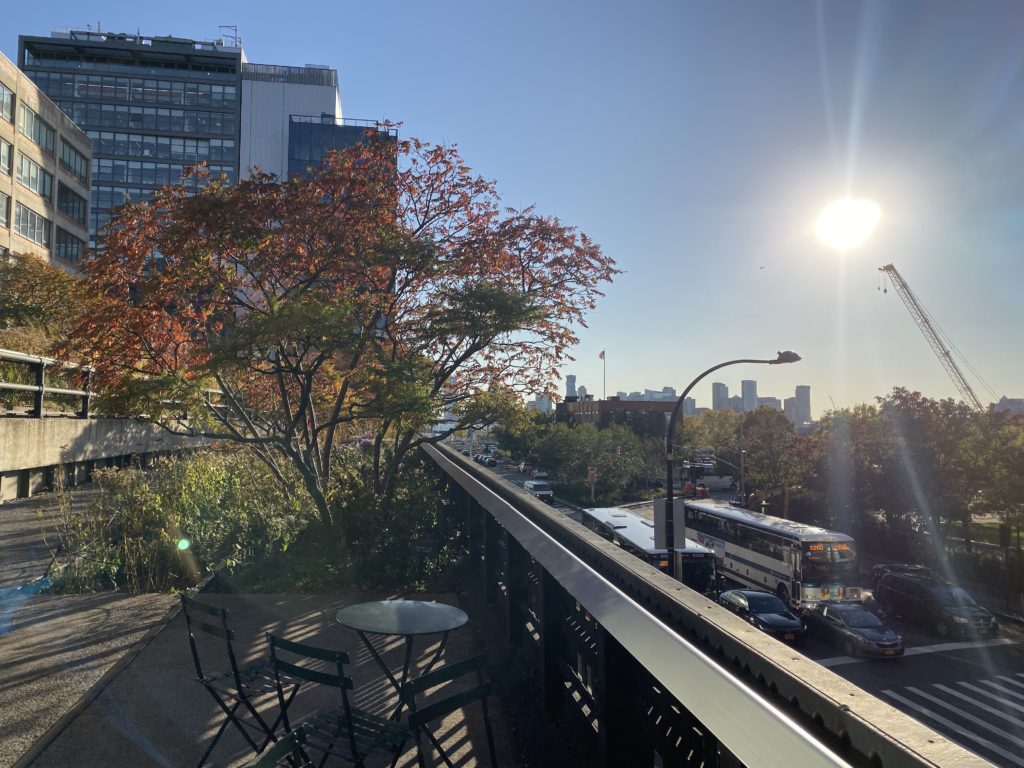 They had broken windows and felt world weary. I had heard that now all those buildings were now flashy condominiums, this was indeed the case and many of the views and the light have gone. As a result the plants are, in many places suffering and it is a bit like walking through a gulch made of architectural wet dreams.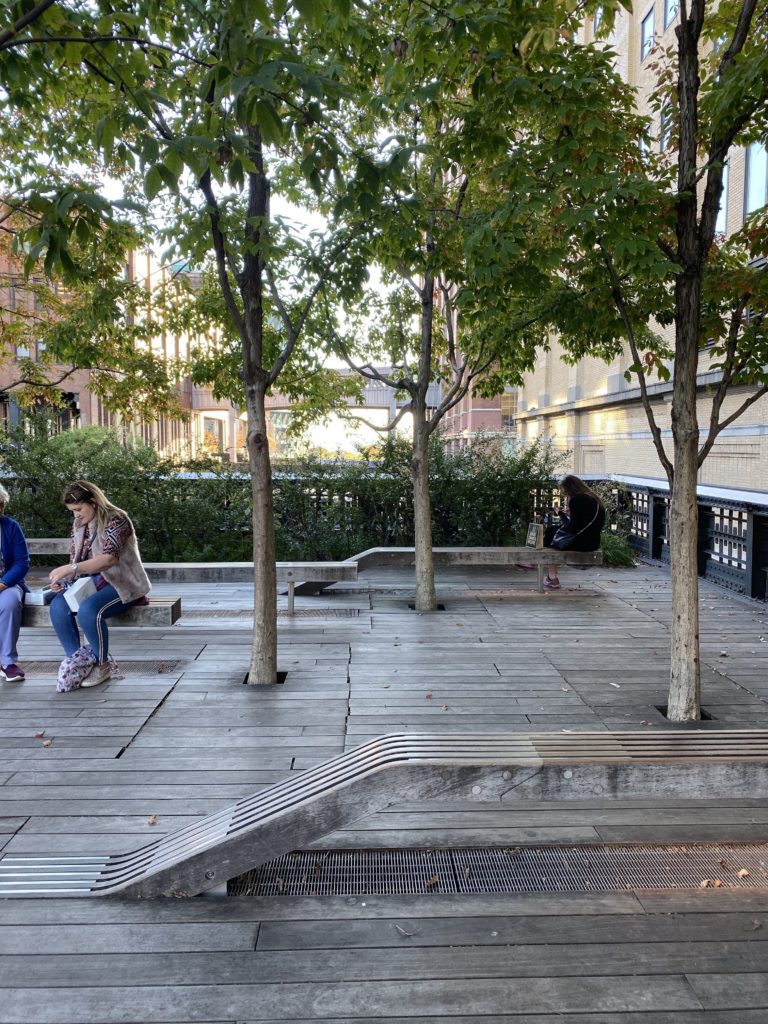 It is a victim of its own brilliance – it has attracted money and a lot of visitors, the paths are, of necessity, narrow (it is an elevated platform) and as a result there are times when you shuffle along in a crowd as if you were queuing for soup. In spite of this, and some iffy art installations plonked amongst the plants, it is still worth seeing. It is one of the greatest gardens of this century.
At this time of year: in the summer I reckon it would be hellish.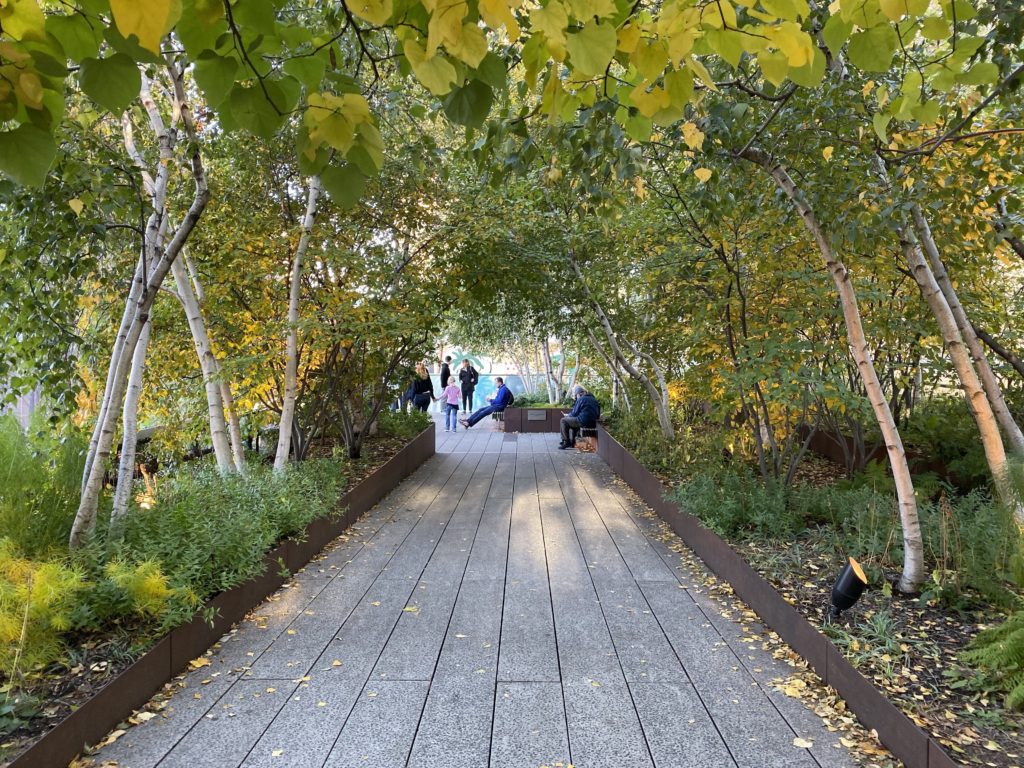 I keep walking and stop off at the Magnolia bakery for a cupcake. I am getting old, last time I was here I happily ate two or three of these but this time one was almost too much to bear: very sticky and sugary. Until I came to New York a decade or so ago my sole previous experience of cupcakes was limited to those bought at fetes and those made by Mr Kipling. The latter came in orange, lemon and chocolate, were crimped into silver foil containers. Cups, I suppose, considering the name. You could peel off the icing in a clammy slab: they were very good to top up the blood sugar after a long night.
These Magnolia cupcakes are a different thing mostly because the icing to cake ratio is completely skewed and the sickly buttercream is piled onto a cake the size of a large fingernail as if it was an elephant on a ballpoint. This makes eating them a very undignified experience – you usually end up with sugar on your shirt. Added to this, the whole shopping experience is mildly disconcerting as every other customer in the shop is a teenage girl.
Then, finally, I get back to where I am staying in the lower east side. 31,000 steps, 22km later. Great day – almost all of it spent in the company of back episodes of a podcast called Fortunately.
I have found myself passionately and irrevocably in love with Jane Garvey and Fi Glover. Their voices, their words, their mischievousness, their cul de sacs and side streets. I don't know if they are interested in gardening but if they are then I will move large rocks and trample innocent children to get on their podcast.
The extra picture is of some more skyscrapers – you may be bored of them now but that is tough. I am listening to Leonard Cohen – which is lovely but not terribly dance worthy.