I have recently celebrated a significant birthday.
When I was twenty I never contemplated being this old: people tend to give up their seats for me in the tube (which is kind but undoubtedly mildly humiliating – especially as I would not accept due to a ridiculous stubbornness even if I am desperate to sit down). In China the other day people rushed to relieve me of the burden of even the smallest parcel.
Life rushes onwards and mortality beckons so the best thing is probably to keep on rocking – the alternative, as they say, is much worse.
Ten years ago I celebrated by having my coat of arms tattooed on my arm. I had it done in Selfridges which just showed how middle aged I had become – very different from the dingy basements and low dives of my youth.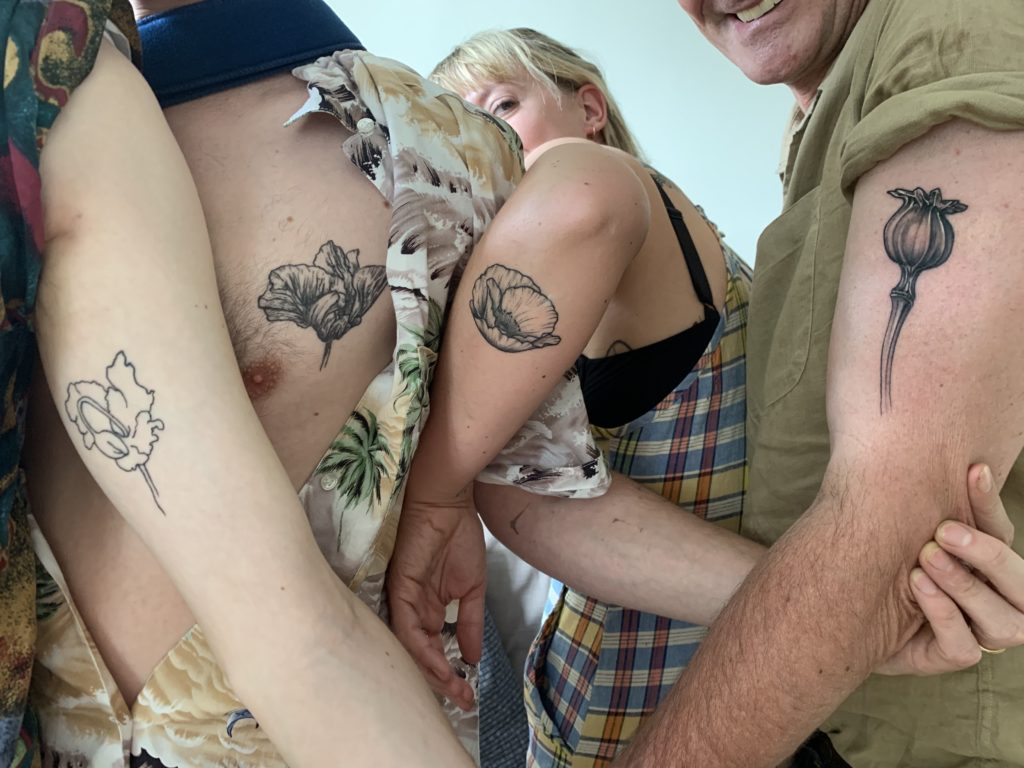 It seemed appropriate to carry on this tradition. One of my favourites plants is the Poppy. We have them all over the garden, my wife collects the seeds and dispatches them to people across the world. So, to combine both poppies and birthdays the life cycle of the poppy has now been tattooed across various A-S body parts. My younger son Maxim has the bud, Archie and Stroma have the flower and I (being old and knackered) have the seed head.
We will have to think of something else for the next decade.