Ladies and Gentlemen: let me give you a tip…if you wish to be comfortable do not attend Hampton Court Flower Show on the hottest day of the year. That is where I spent Monday and, in spite of the heat, had a delightful time. I wandered round with Stephanie Donaldson (the Gardens editor at Country Living). Stephanie and I try to go to every show together wandering around looking at show gardens trying to work out what would make them better – usually it is a matter of taking something out. Yesterday it was, among other things, a pram, a large steel tree house and almost all of the Mayor of London's garden.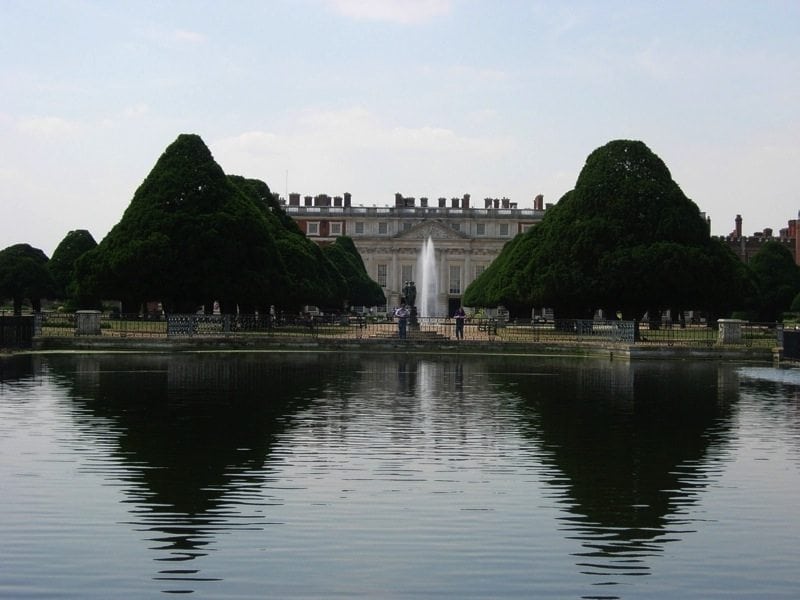 We liked the Volvo garden and bits of many others – Paul Martin, Trevor Tooth etc,etc. There is a new category of garden at Hampton Court called Conceptual Gardens for which the RHS pay a grant of £6000. Nice idea but what does Conceptual mean in this context ? I was expecting lots of avant-garde stuff – weird materials, strange shapes and something a bit different. In all but one case all we got were small gardens that would not have looked out of place in the main show. One was a very pretty (and got a Gold) linear arrangement consisting of water, roofing slate and planting, one was okay (rusted steel), one didn't really fulfill the potential on the drawing, one was an interesting concrete arrangement (that should have got more than a Bronze) and the last one – Wayne Richards' The Danger of Need was the only one that could be considered conceptual.
Played cricket at the weekend at Cowley Manor in Gloucestershire.
It was the first time in 35 years so came as a bit of a shock. It was a perfect sunny day and I didn't quite disgrace myself.
I am listening to the Today programme on Radio 4 and the picture is of Hampton Court Palace.