Those who have read this blog before will be fully aware that I love a jaunt. An unnecessary number of past blog entries have involved me wittering on about mooching through Moscow, charging around China or even just sauntering to Scotland or waffling about Wales.
Today I am off again but with not much horticulture involved. Previously I have gone to give talks in Canada or lectures in the US but this time I have an important mission to accomplish.

Saturday.11:50 – It begins, as many of these things do, at Heathrow airport and an aeroplane. I booked a BA flight in January and it has now been shifted to American Airlines who appear to have a cabin crew of little charm but I guess it is just an overblown taxi and that sort of thing doesn't really matter. The days of cocktail shakers, armchairs and stewardesses dressed like debutantes are long gone. I am sitting on it for a long time – about eleven hours – as I am going to Los Angeles, a city which I have never visited before.

18:40: Just as an aside, is the Mile High Club actually a thing? I ask purely from idle curiosity and a grudging admiration for anybody capable of such contortions in such a tiny and inhospitable cupboard.

21:00 I am quite bored. I have got to that time in a journey when one has had enough of films, your ears hurt from headphones and you crave fresh air. The plane has been in the dark for the whole journey which is quite disorientating. We are presented with a strange concoction for lunch. It looks like a collection of rejects from a toddlers arts and crafts workshop.
My neighbour understandably asks the cabin crew for some sort of elucidation.
"Excuse me" he says "what is this?"
The stewardess looks at him disdainfully and says
"You know, I really don't know ".
And that is it: we chow on down regardless and discover that it is noodles with cashew nuts and other stuff.
18:00 WST: Dinner on roof of hotel- my sister, my brother and his affianced. I am here for the wedding. I am very tired and looking forward to my bed.
Sunday. 07:00: Enough sleeping we are off on a wander around West Hollywood. First impression is that Los Angeles is very big and sprawly – I understand that this thought is neither original nor particularly illuminating. There are some cool buildings up in the hills.
We did the thing where you go and read the stars on the walk of fame: what struck me in particular was the number of Stars for people I had never heard of- shows how easily one can be out of sight and out of mind. Even the ones with remarkable names…Wink Martindale? Irish McCalla? King Baggott? Morris Chestnut? Xavier Cugat? Bronco Billy Anderson? Spanky McFarland?
14:30: Off to Griffith Park. It is hot and crowded but there is a breeze up there with great views to the city below and of the Hollywood sign on the hills – it would have been a bit silly to come all the way here and not see it. It may not be terribly obvious in this photograph but it is there. I am standing by the observatory where they filmed bits of La-La Land: nice place, pretty dreadful film.
Dinner in a loud diner called Bernie's Beanery where we eat hamburger served by attentively tattooed waitresses.
Monday 10:00: We are going to Huntington, a big old Botanic Garden in Pasadena. It has all the things that you would expect from a botanic garden – roses, herbs etc but, as this is California, it has an amazing Desert Garden. I have always been partial to a cactus (as you can see from this impassioned appeal I did at Chelsea Flower Show a few years ago) but this was something else. Spiky buggers In glorious abundance. All laid out thoughtfully and en masse, some flowering but all architectural and exciting. I really loved all of it and it has completely changed my perception of Cacti.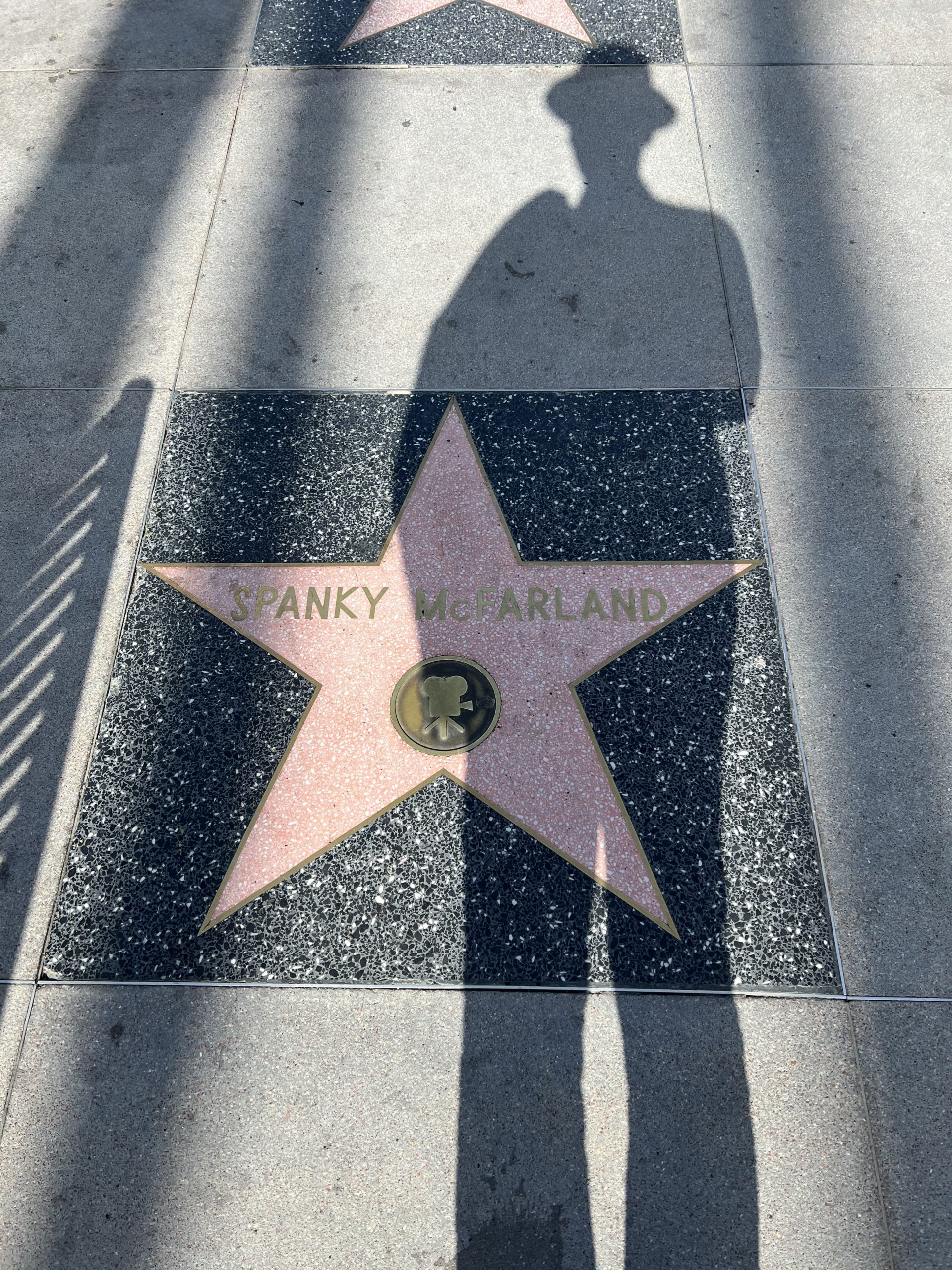 There is also a Japanese garden and the biggest Chinese garden outside Beijing.
14:00 Los Angeles County Modern Art Museum. Great building, ace views, good selection of art including this fabulous model city with trains and cars by Chris Burden (Metropolis 2)
19:00: Tomorrow we go to the desert and the purpose of this little jaunt becomes clear…..
There will be at least one more part to this story – bear with me.
I am listening to Mistakes by Sharon von Etten. The picture is of more Cacti.