Part Two … in which I visit Chanticleer.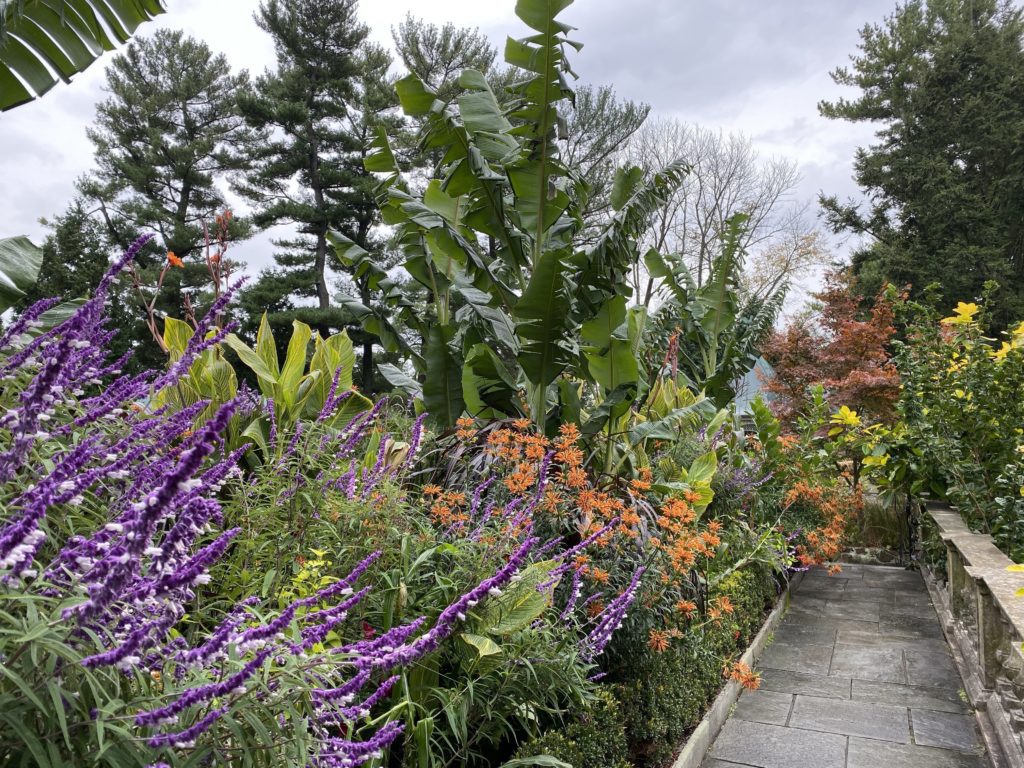 I stayed last night with my friend Sarah Cathcart who used to be in charge of education at the RHS and is now doing the same thing for Longwood. She lives in a delightful house beset by deer near a town which is best known for producing most of the mushrooms consumed in the USA.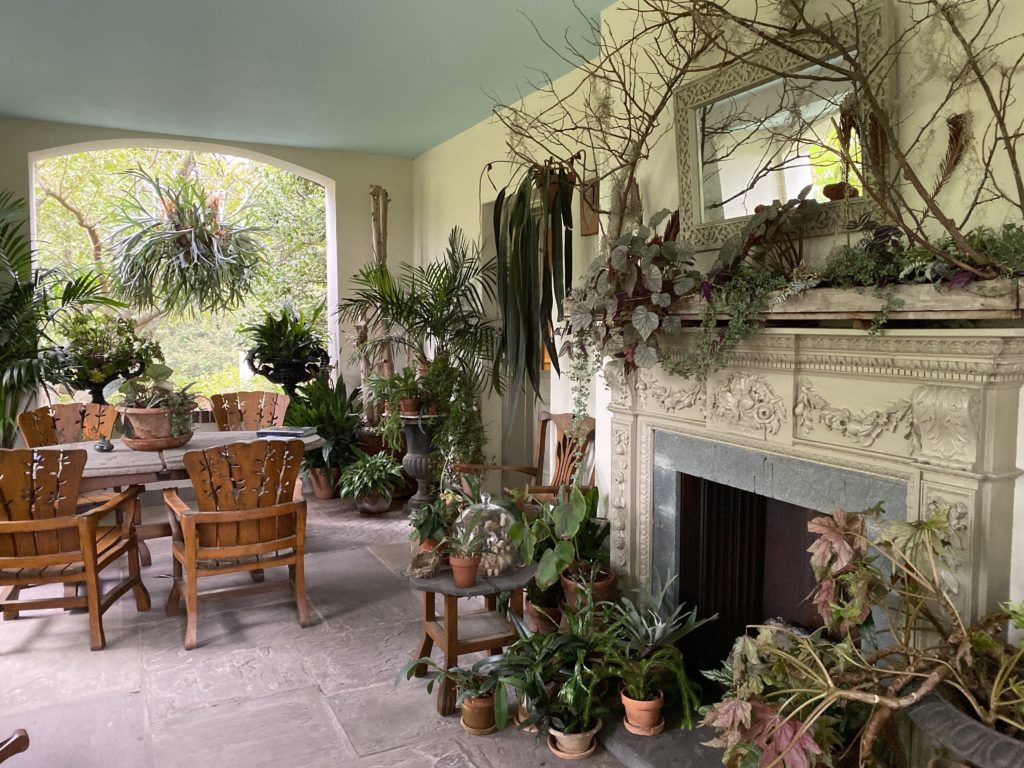 She very kindly drives me to Chanticleer. I loved Longwood in all its extravagance, showmanship and whizz bangers but this is something very special indeed. I was lucky enough to get a tour from the Director (the charming Bill Thomas) before the public turned up: it rained a bit but not so much as to be uncomfortable and the garden was enchanting.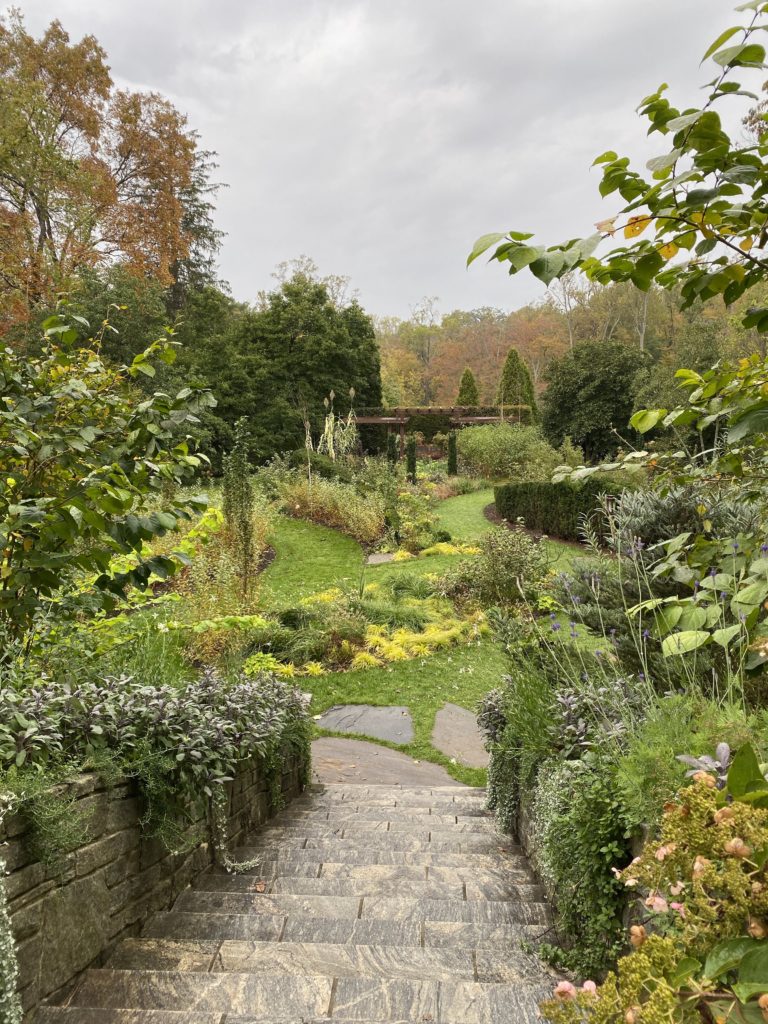 Really well kept and well thought out but different to Longwood in that it is on a much more manageable scale. Longwood is majestic, Chanticleer is clever, very clever and I quite wanted to move in there.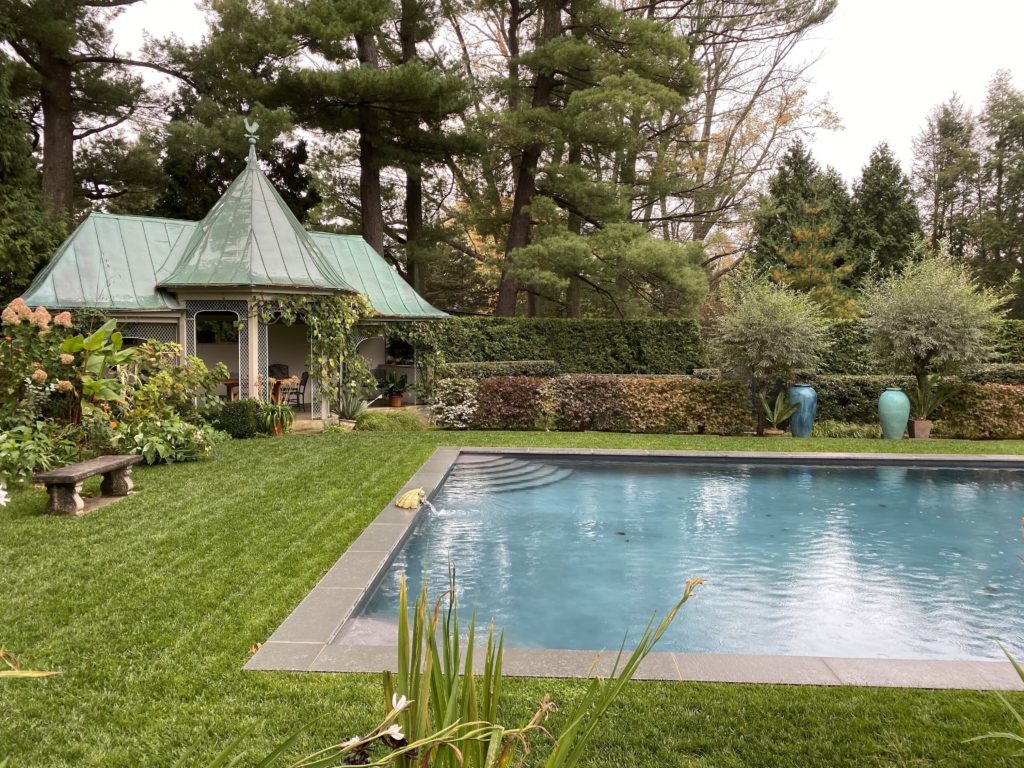 Most of the gardens have been planted since 1990 when the original owner died and passed the property into trust. It sits in an excellent site with good views, great trees and a babbling creek.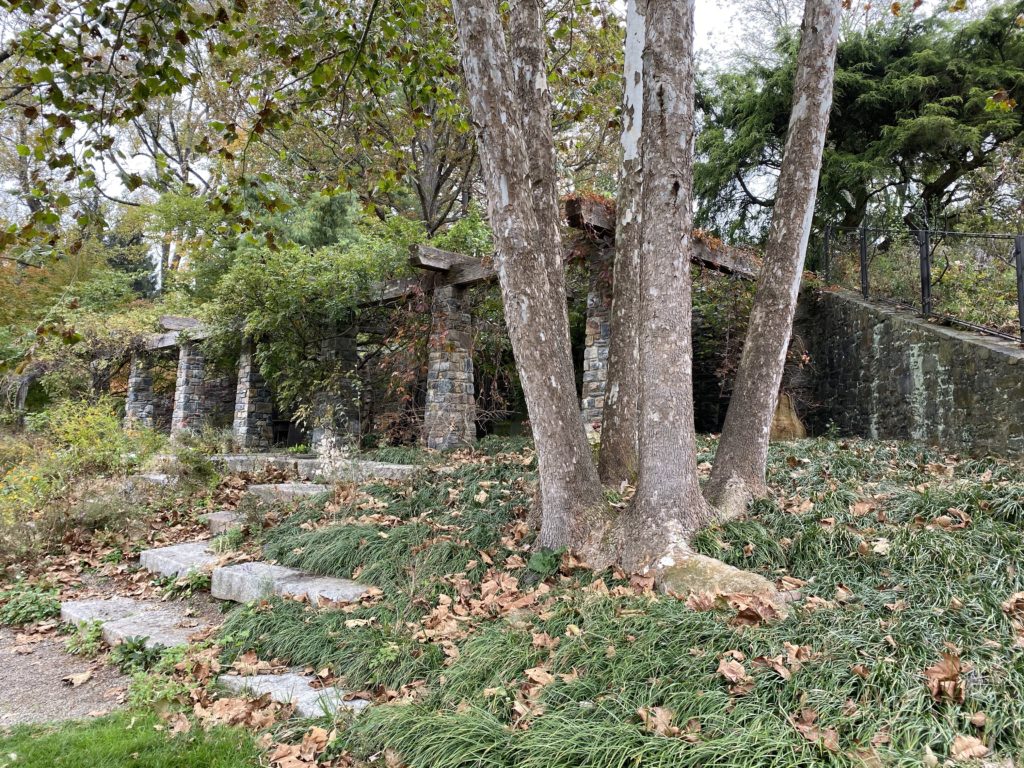 Amongst this are woven exotic plantings, a gravel garden, a (remarkably well kept) faux ruin a temporary rice field, a wonderful swimming pool and (the newest feature) a very clever ramp that takes you from the terrace into the garden.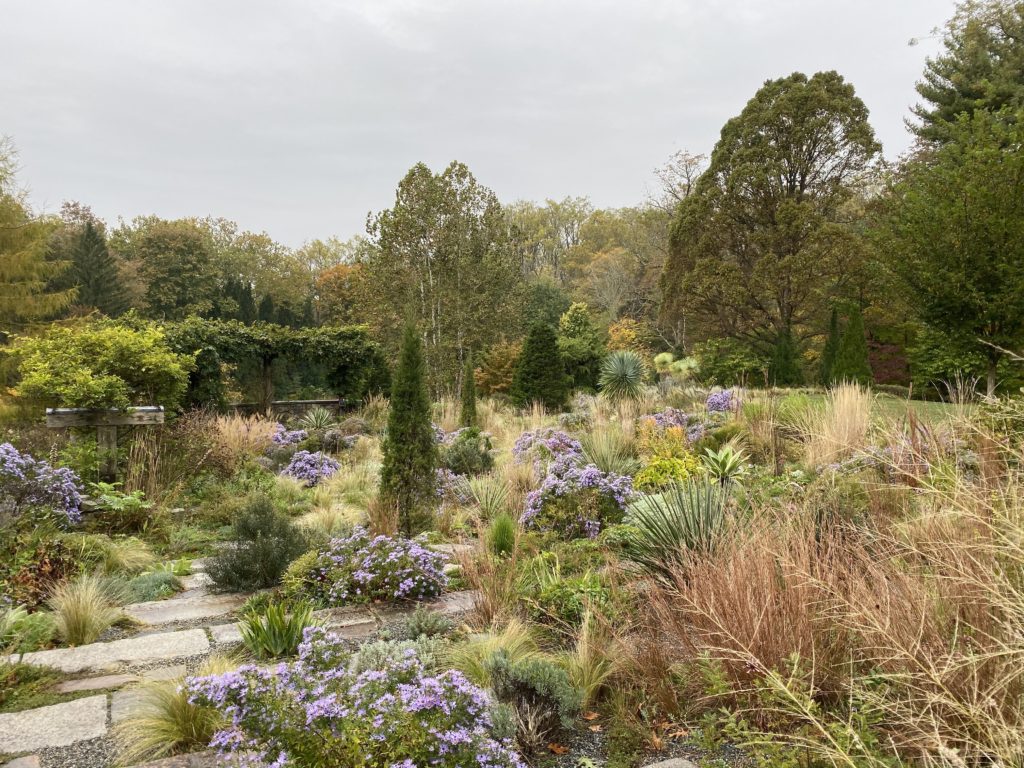 They take education very seriously and there are internships and scholarship exchanges with Great Dixter. You can read all about it on the website or in the excellent book "The Art of Gardening" written by Bill Thomas and the Chanticleer gardeners. Even better, get up and go there: you will not regret the journey or the mild jet lag.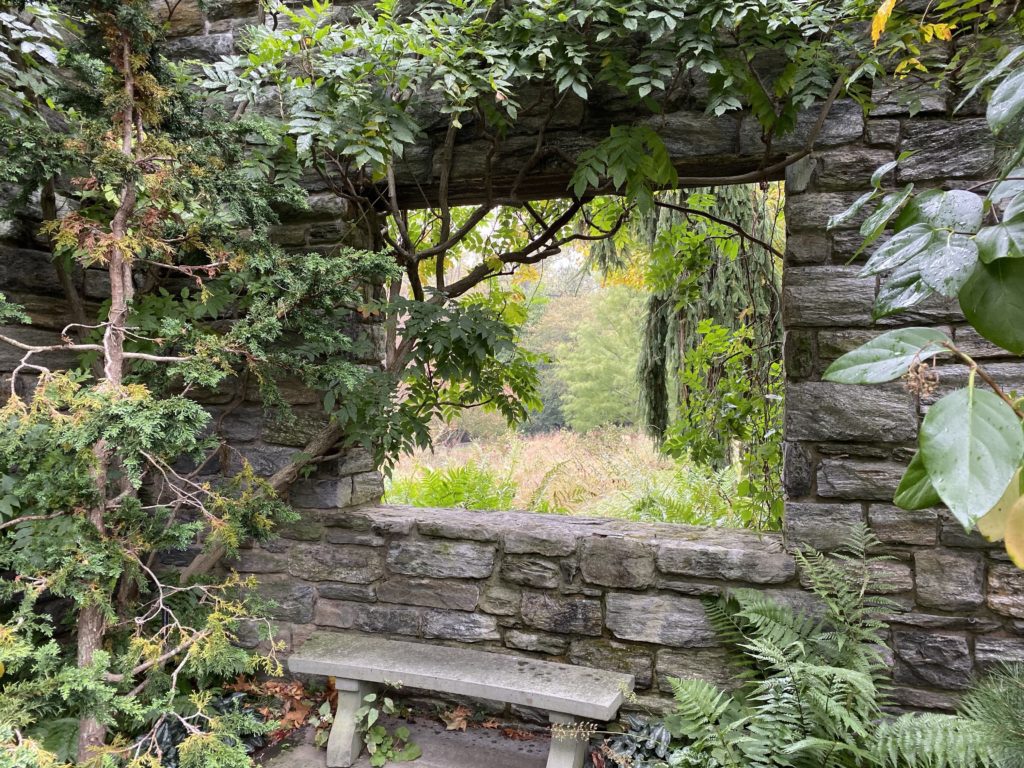 My photographs do not do it justice as it was rainy but I hope to go back. Soon.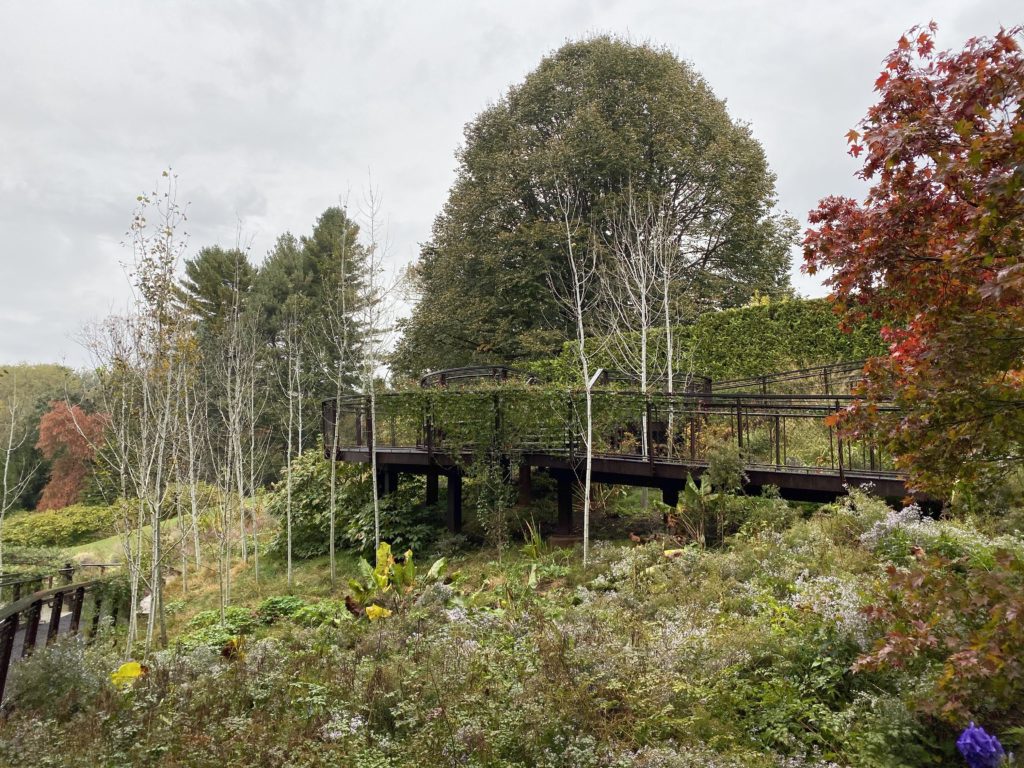 The top picture is of pots: many lovely pots.