You find me swept up in the midst of show season. Cardiff is a distant memory, Malvern a glorious triumph, Chelsea as exciting as ever. Next I hurtle on through Chatsworth, Gardeners World Live, Hampton Court, Moscow and Tatton Park.
At that point I will be quite weary and ready to go and lie around somewhere in France to eat cheese and read my book.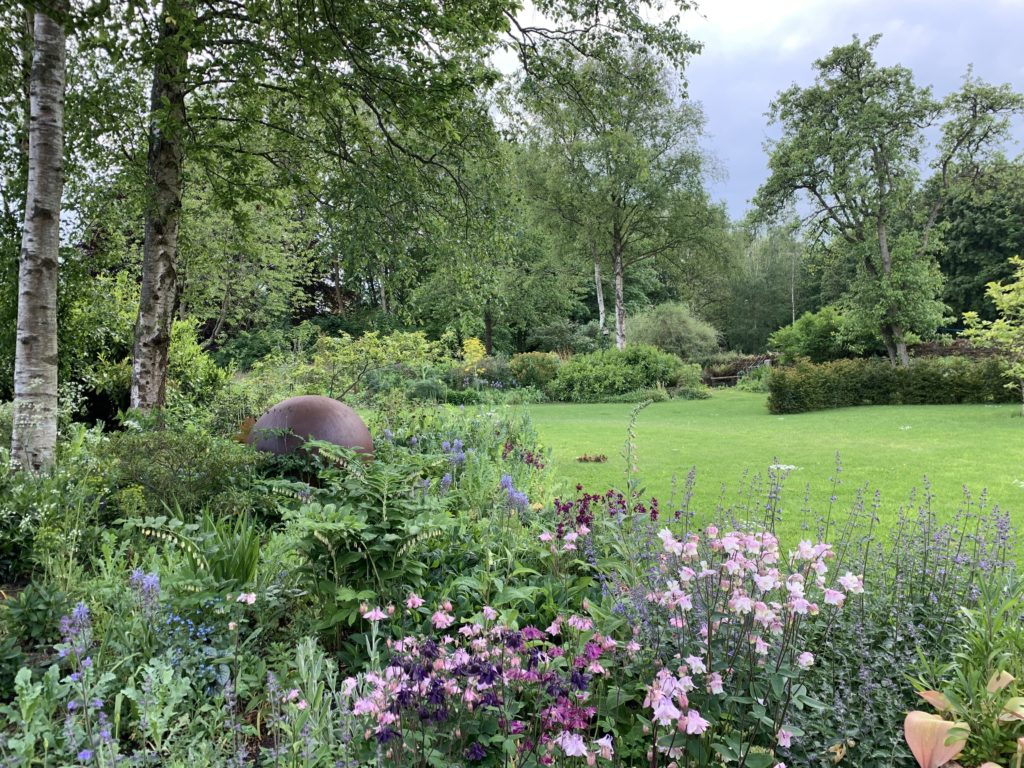 However, it is not to write about shows (although I do have one quite interesting tale to tell but that will need to wait) that I am making one of my increasingly infrequent visits to this blog but to brag shamelessly about my own garden which, for the first time since we moved in nearly four years ago is not looking too shabby.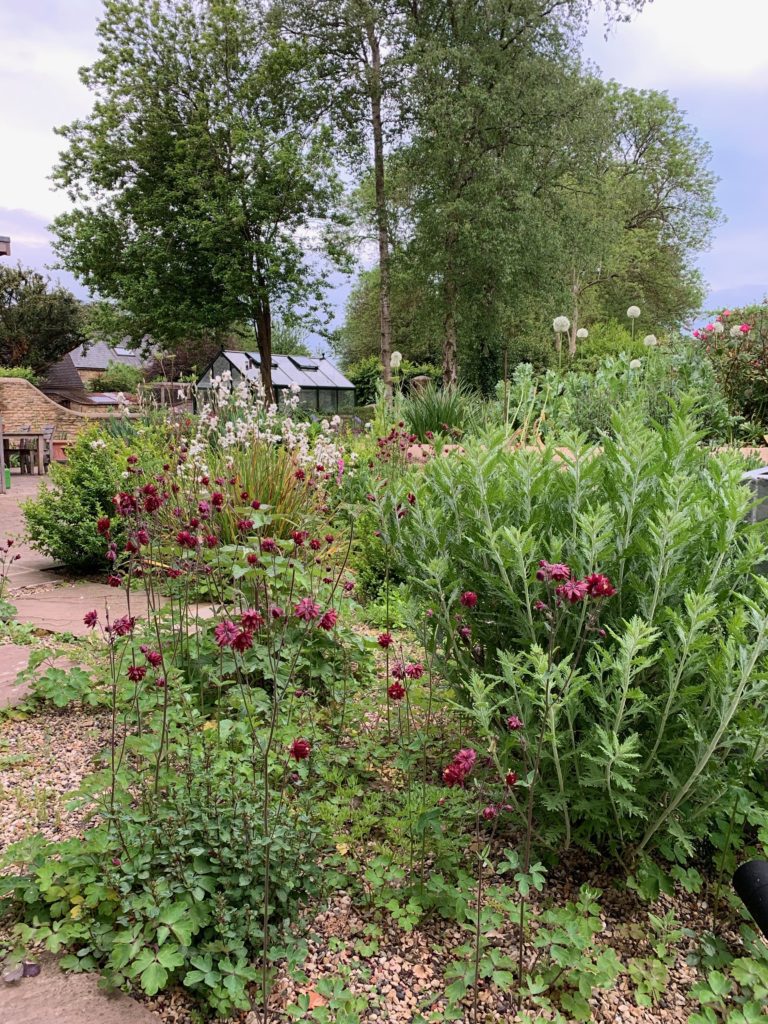 The first season consisted mostly of drumming our fingers while the builders finished off and the next couple of years were about planting and working out exactly what on earth I wanted to do with the garden. I am still not quite sure where we are going – there is no particular end plan – but we are having fun getting there.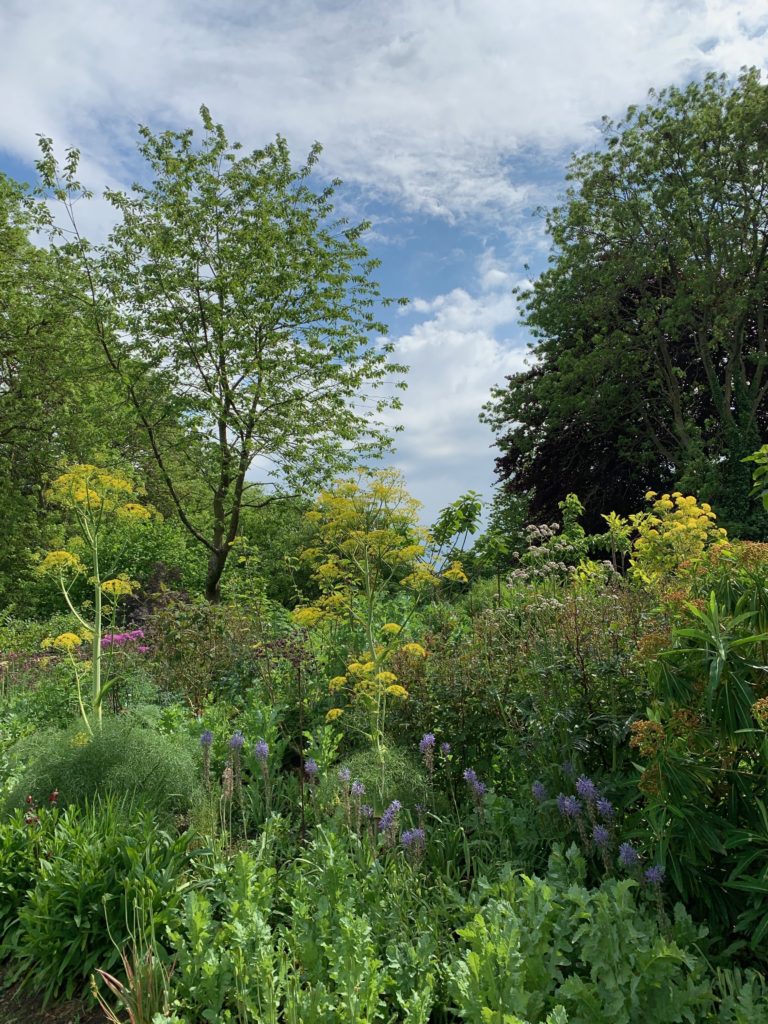 So, this season, all the plants we have put in are getting some heft and covering the ground.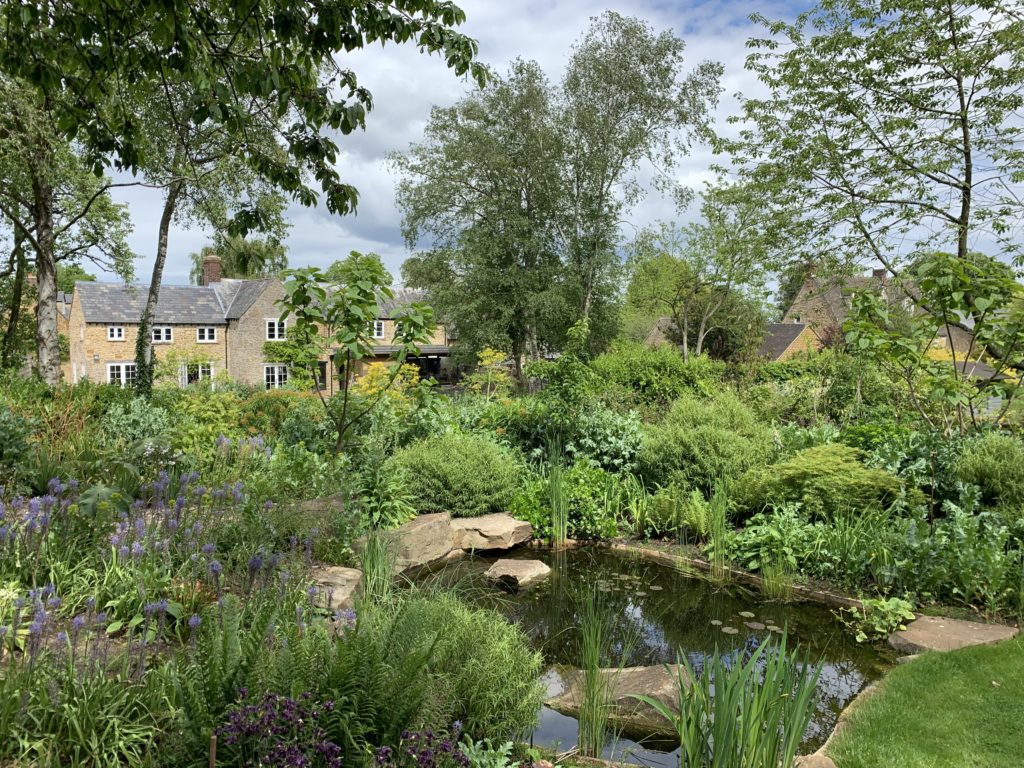 Self seeded foxgloves are gaining a foothold, shrubs are filling out and herbaceous plants are spreading so that they at least cover the worst weeds – out of sight is out of mind. This blog then is a pictorial boast about how various areas are coming together. I will look back at these pictures in a year or so and complain but, right now, they are pretty darn good.
I am listening to Cate le Bon singing Cyrk. The featured image at the top is a great joy called Philadelphus delaveyi f. melanocalyx: looks amazing, smells even better.